Insignia Financial and Colonial First State, owners of two of the nation's largest retail super funds, ceased their membership of the troubled Association of Superannuation Funds of Australia in recent months. 
A spokesperson for Insignia confirmed the company – formed by the mega-mergers of IOOF, MLC and ANZ Wealth – was no longer a member of ASFA. A spokesperson for CFS – which is owned by private equity investor KKR and the Commonwealth Bank – said it had also ceased to be a member of ASFA within the past six months.
Both declined to comment further, but senior industry sources said the moves were chiefly motivated by consideration of the best financial interests duty, which was introduced by the previous Coalition government. Under the enhanced duty, funds must proactively justify every dollar of expenditure, including on marketing, political donations and industry association memberships.  
Other sources cited concerns around the costs associated with being a member, including rising fees for attending ASFA's annual national conference, which is being held in Adelaide next week. At the time of publication, tickets to the conference cost $4,050 per person for a member and $5,630 for a non-member.  
ASFA did not respond to multiple requests for comment over a number of weeks. The association does not publicly disclose the quantum or methodology behind fees paid by members, but it is understood they are at least partly determined by the size of the organisation by assets under management.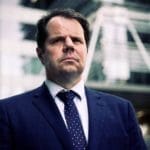 Analysis by Investment Magazine estimates the removal of the two retail fund giants from ASFA's membership will represent a decrease in revenues for the current financial year of at least $150,000. The figure, which was put to ASFA by email, is based on testimony from multiple sources and assessment of publicly available financial information.  
That puts the association on track for an estimated loss of $800,000 for FY23, accounting for removal of the major funds from the membership, alongside government subsidies such as Jobsaver and payroll tax refunds. Indeed, if you set aside those two subsidies, Investment Magazine analysis suggests ASFA has made a financial loss in each of the last five years. 
After removing the subsidies and refunds, ASFA made an adjusted net loss of $712,000 in FY22, a loss of $1.89 million in FY21, a loss of $426,000 in FY20 and a loss of $341,000 in FY18. In FY17 it made a profit of $20,000 even accounting for the government interventions.  
The commercial dynamic may help to explain the exit of longstanding chief executive Martin Fahy and reported redundancy of deputy CEO and policy chief Glen McCrea. Financial Newswire last week reported that McCrea and three other ASFA employees were made redundant, referencing a note from ASFA chair Gary Dransfield to members claiming that the association's "balance sheet, including cash reserves [were] strong".  
That communication came more than one week after Investment Magazine put a number of formal questions to ASFA and sought comment from a range of industry stakeholders.
It may also help to explain declining attendance of the ASFA national conference, which attracted about 1100 delegates last year, according to publicly available figures, down from 1700 in FY20 and more than 1900 in FY17.
Polarisation perception
The exit of Insignia and CFS from ASFA's membership arguably weakens ASFA's longstanding claim to represent the broader sector, including both retail and industry super funds.  
Both groups are now represented solely by the Financial Services Council, which regained Insignia as a member after a number of years' absence following the merger with MLC. The former NAB subsidiary is among the FSC's most engaged members and former MLC CEO Geoff Lloyd concurrently served as FSC chairman. CFS trustee director and former NSW Liberal opposition leader John Brogden is a former CEO of the FSC.  
Westpac-owned BT Financial Group is also understood to no longer be a member after selling its retail superannuation business to Mercer last year. That leaves Mercer and AMP as the two sole for-profit players of scale within the ASFA membership.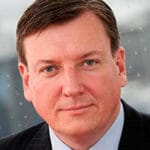 However, an AMP spokesperson said they were standing by the organisation. "AMP maintains memberships of ASFA and the FSC, recognising that strong industry associations play an important role in facilitating collaboration and a more powerful voice on behalf of consumers to drive positive change," the spokesperson said. 
"This is particularly important as the industry works with government and regulators to implement reforms which aim to increase access to advice and improve retirement outcomes for consumers."
One source said the exits, and troubles faced by ASFA more broadly, were a sign that it is becoming more difficult for one association to represent the polarised and sometimes conflicting interests in the super sector. "Other than [increasing the SG to] 15 per cent – what is there that we agree on?" asked a retail fund executive, referencing industry fund competitors.  
Another said that ASFA had been "ineffectual" from the perspective of influencing public policy, compared to the well-oiled lobbying machines of the now-defunct Industry Super Australia (ISA) and the FSC.  
The troubles at ASFA coincide with the establishment of the Super Members Council of Australia which replaced former bodies AIST and Industry Super Australia and will represent profit-to-member funds. Multiple sources have said that merger was also partly inspired by the best financial interests duty, with some funds finding it difficult to justify overlapping membership. 
The SMCA has appointed Hesta chair and former Labor health minister Nicola Roxon as its inaugural chair and is on the hunt for a CEO. Sources said the new association is likely to discontinue the conferences and events previously run by AIST, focusing more on the public policy advocacy of ISA.