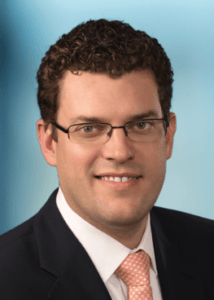 Inflation: Dead, or Just Forgotten?
By Michael Hasenstab, Ph.D.
Executive Vice President, Portfolio Manager, Chief Investment Officer,
Templeton Global Macro
There is a growing consensus that the global economy might be falling into recession, and that even if it does not, global growth will remain permanently weaker, and inflation will remain close to zero if not outright negative in large parts of the world.
Templeton Global Macro team explains why it believes this deep-seated pessimism on growth is exaggerated, and argues that inflation is poised to recover to normal levels, as the impact of oil price declines fade.
DOWNLOAD
Templeton Global Macro, led by Dr. Michael Hasenstab, delivers in-depth analysis on the future of inflation.
Has QE resulted in a new era of permanent low growth and deflation? Dr. Michael Hasenstab counters the consensus and shares his own inflation analysis.
Dr. Michael Hasenstab offers insights on emerging markets volatility, the latest developments in China, the negative interest rate decision by Japan, and provides an update on the local bond markets.