Financial Services Minister and Assistant Treasurer Stephen Jones announced a review of the Your Future, Your Super (YFYS) reforms earlier this year, including the performance test, applied to MySuper default options, which is arguably its most contentious element. The deadline for submissions closes on October 14.
The failure rate in the second round of performance test results was lower than statistically expected, indicating superannuation funds were managing their investment strategies with the test in mind.
In a roundtable hosted by Investment Magazine and global insurer MetLife, participants discussed whether the test should exist, its impact on fund investment behaviour and how it will fit with the government's longer-term desires of nation building and social housing.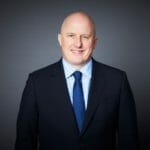 MetLife's chief distribution officer Michael Mulholland said his view might be controversial, but he liked the YFYS performance test and the outcomes on fund mergers. "I think, accountability in the superannuation industry wasn't really there and there were some real poor performance funds that we all knew about, but they just kept on going and it was very difficult to merge them into more successful funds,'' he said.
"There are some big funds getting caught up with this, so, ultimately, it's all about what you do for your members. And you better start performing."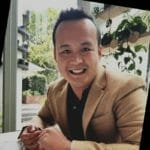 Rigour and transparency
Most participants recognised the benefits of the test in providing more rigour and transparency to the performance offunds.
Legalsuper chief investment officer Norman Zhang said the test provided more discipline and performance focus for funds. "There's a bit more, I would say, scrutiny on the active decisions that funds make and I think overall funds are a lot better risk-managed now than probably what they were prior to the performance test,'' he said.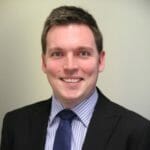 SuperRatings executive director Kirby Rappell thought benchmarking and transparency were important for super members. "I think guardrails in the industry are really important and we need to have carve outs to encourage innovation and support people be able to do things differently where it adds value, which has proven really challenging under the test,'' he said.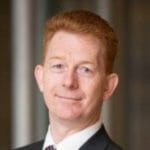 Mercer superannuation client segment leader, Pacific, Clayton Sills agreed with the consumer protection intent of the test but not what it did to fund behaviour. "I'd agree with probably the consumer protection intent of the legislation, but in terms of the behavioural impacts and the shortening of time horizons and the lack of diversification that we're ultimately starting to see in portfolios to be negative," he said.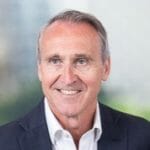 But Deloitte actuarial consulting partner Andrew Boal said the industry would have likely naturally consolidated without the test. "I suspect that many of the outcomes that have followed from the performance test that actually would have taken place naturally through the combination of the heat maps and proper regulation and proper authority from APRA and so in hindsight, it was probably unnecessary," he said.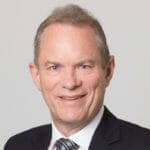 Insurance adviser WTW's head of retirement solutions Nick Callil agreed the test had brought administration fees down, but it had changed funds' investment behaviour.
"We've certainly seen among our clients a reluctance to expand into diversifying asset classes and a shorter-term investment focus and I don't think anyone would think that those are good things for MySuper members," he said.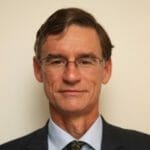 Brighter Super chief investment officer Mark Rider, while supportive of benchmarking default funds and the focus the test encouraged with performance, risk and source of returns but had lost sight of generating real returns in the long run for members.
Unintended consequences
The Conexus Institute's executive director David Bell said his recent interviews with 10 superannuation chief investment officers showed unanimous agreement that super consumers deserved the protection of a well-designed performance test for default products.
However, there was weakness in the current test's design showing it had struggled under the weight of many different unintended consequences, he said.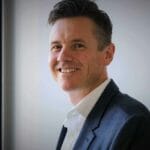 Response to placing the test on other products was more divisive with many CIOs strongly against any focus on account-based pensions. "A number of funds I talked to were really strongly against this and it's because they realise the need for greater risk management requirements in account-based pension portfolio designs for more diversification, maybe dedicated risk strategies and they're precisely the risk strategies that get penalised by the existing performance test," Bell said.
WTW's Nick Callil said the test would work against member choice if used outside default products. "There's a real question in my mind as to whether this should be applied to choice or trustee-directed products," he said.
"Unlike MySuper, these are, at the end of the day, consenting adults who have chosen to go into these funds. "If you apply the test to choice, regardless of consequences, you're just removing diversification from all the offerings that funds have."
Deloitte's Boal agreed that choice products should be free from a performance test. "If you're disengaged, … and going into MySuper products, they would deserve a greater level of protection,'' he said.
"But for an engaged member who has made an active choice to choose a particular product for particular reasons, maybe the consequences could be limited to transparent communication or any other performance."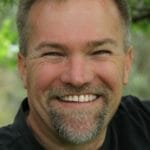 Chant West general manager Ian Fryer also said the test may be reducing choice for some super members.
"Some funds have pre-empted [that] … some of their options were going to fail the test, so they actually closed options. So now there's some funds that don't have any conservative options because of this reason,'' he said.
"If it just continues as it is at the moment, it's going to lead to some really weird results, which won't allow funds to offer the range of options which are going to be in the members' best interests."
Investment deterrent
Another issue is that the performance test was working as a deterrent to investing in climate solutions and environment social and governance (ESG) funds which also went against Treasurer Jim Chalmer's recent call for super funds to think about longer-term, nation-building investments such as affordable housing and infrastructure.
MetLife's Mulholland said the longer-term desires of government may conflict with superannuation members' ambitions. "Ultimately superannuation is all about the members. It's not all about government policy and it's not all about supporting government policy in areas that want social improvement,'' he said.
"So that target for the members and what the government wants can sometimes be in conflict."
Brighter Super's Rider, whose fund had direct investments in higher carbon emitting roads, gas pipelines and airports, said ESG should not be about excluding carbon intensive investments.
"To get to net zero, we've got to transition from where we are to a low carbon world, and if we scrap every company which is around, we've got to convert the capital stock," he said.
Improvements
Looking to what improvements could come from the current government review of the YFYS test, The Conexus Institute's Bell said hindsight "reflects very well on the APRA model using multiple metrics and a qualitative overlay".
He called for more investment in APRA which supervises and regulates the industry, to build the tests' parameters.
"You might be aware of funds which have missed out on hundreds of millions of dollars in performance in managing their test outcome just this year,'' Bell said.
"That compared to the size of pumping up APRA enough to get a decent sized qualitative overview team, it's chalk and cheese."
Chant West's Fryer agreed the current test was too simplistic. "I think you need multiple metrics and those different perspectives. If you have the current test, you might have a risk-adjusted return over a few different periods. I think there could be some sort of fee test as well," he said.
WTW's Callil said government needed to take one step back and define what superannuation is for before it could improve upon the performance test.
"I think we need to define super. What's the purpose? Is it a pot of money people have when they retire? … Is it nation building we're trying to do? Is it about climate change? … Is it social purpose? Is it building housing which is affordable? … considering how political systems work as well. Is it a honeypot?'' he said.
"The purpose needs to be defined, because that will define the test."
In closing, MetLife's Mulholland said it was clear that most participants agreed that a performance test was necessary but the current one had created unintended consequences.
"Government has to lead with the purpose of superannuation … but also take into account the best way of doing this that can alleviate some of those unintended consequences," he said.