Looking back, Superhero's launch amid fanfare in 2021 could be seen as one of the symbols of the tail end of the decades-long bull market. The start-up, founded by Shaw & Partners stockbroker John Winters and serial entrepreneur Wayne Baskin, had lofty ambitions to democratise investing and open up the sharemarket to a new generation of Australians, as controversial share-trading app Robinhood had done in the US.
To do so, it enjoyed the capital backing and endorsement of Afterpay's Nick Molnar and Zip Co's Larry Diamond, who were, at that time, probably the nation's hottest tech superstars as founders of the Aussie-led global Buy Now Pay Later phenomenon.  
Flash forward two and a half years and Robinhood's fortunes have swiftly faded. The Silicon Valley-based platform, which became synonymous with the global retail trading boom during the COVID-19 lockdowns, faces as many as 46 class actions in the US and has been accused by regulators of exploiting vulnerable consumers. The local BNPL market has also fallen from grace, hit with strict new credit regulations from the Albanese government and backlash from consumer groups. Zip Co was trading at $12.35 a share in the weeks before Diamond's backing of Superhero was announced in early 2021. Its market value has plummeted by 97 per cent since, trading at 33 cents a share at the time of writing. 
Superhero, too, has been hit by the dramatic shifts in sentiment since the strange stimulus-fuelled rallies of the pandemic. Originally seen as a budding market darling, with a likely ASX IPO to follow, the fintech got caught up in the cryptocurrency market's rapid decline. Briefly acquired by Queensland crypto broker Swyftx, Winters and Baskin unwound the deal after just six months, securing their independence after it became clear ASIC was not a fan of licensed providers offering crypto assets and shares in the one location.  
Capital, amid rising interest rates and persistent inflation, has become harder to come by, affecting Superhero alongside pretty much all growth-minded tech companies around the world.  
And yet, despite the challenges, the ambitious fintech has pulled off something of a coup, on Tuesday announcing a trio of appointments from the traditional wealth and investment management sector.  
Superhero has hired Kimberly McAvoy, former head of superannuation projects at Vanguard Australia as head of strategic projects. McAvoy worked on the $11 trillion investment giant's push into Australian superannuation market and before that was its head of client services. Prior to migrating to Australia, she spent eight years at Vanguard's famed global headquarters in rural Pennsylvania.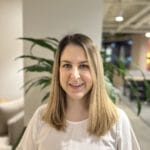 It has also appointed Gabriella Donnelly, a former project manager at the Energy Industries Superannuation Scheme (EISS), who led the fund's merger with CBUS, as head of superannuation.  Donnelly previously worked at Local Government Super (now Active Super). And Karen Arndell, former head of product operations at Hub24, joins as head of customer operations across the Australian and Kiwi market.  
Given tight labour market conditions, the recruitment drive suggests Superhero still has plenty of capital on hand to invest in its team and strategic priorities.
Moreover, it suggests the fintech has set its sights squarely on becoming a fully-fledged wealth management and superannuation platform, and not just a discount broker to young day traders. 
The trio of new recruits bring valuable experience from three key market segments: profit-to-member industry super (EISS and LGS), financial adviser-facing wealth platforms (Hub24) and arguably history's most disruptive investment platform/manager (Vanguard).   
Platform play
The firm has never kept this ambition to broaden its scope a secret. Its brand name starts with the word "super" after all, and it has operated an APRA-regulated fund for some time now.  
Winters' long-term plan was always to emulate wealth platforms like Netwealth and Hub24 more than the likes of Robinhood. And it's not hard to see why, the two wealth platform specialists have enjoyed spectacular commercial success, with EBITDA that is the envy of the industry (margin of 48 per cent at Netwealth at last count and 45 per cent at Hub). The wealth platform market is worth almost $1 trillion and is widely seen as the most lucrative part of the financial services value chain.  
But cracking the platform market means getting advisers – a notoriously (and rightly) sceptical audience – to back your product. And Superhero's entry comes just as the big incumbents – BT, Colonial First State and AMP – are starting to fight back against Netwealth and Hub, having collectively pumped hundreds of millions of dollars into product development. It's a noble goal, but Superhero has arguably missed the moment of the Hayne royal commission's aftermath.   
Superannuation, a pool of assets now worth a staggering $3.3 trillion, is perhaps even more attractive on paper. In a cost of living crisis, offering a super fund dramatically expands the potential size of account balances, given many younger users will be strapped for cash and curbing discretionary investing.
But as one of the nation's most politically sensitive and highly regulated spheres, penetrating super is perhaps even more difficult.  
The default system of employer and trade union agreements means it has largely been immune to competitive forces. A slew of Millennial-focused challengers have tried their hand, but few if any have found success. And it will be going head-to-head with giants like Vanguard and fellow ETF manager Betashares, both of whom are also new to the market and chasing market share. 
Even if it was able to get over these hurdles, Superhero would face the additional barrier of APRA's viability threshold, which is believed to be around $40 billion. Funds under this FUM bar are under enormous pressure to merge with others or prove they are viable. 
Superhero says it has about $1.3 billion in assets across super and non-super assets – an impressive feat two years after launch, but well short of the mark. 
Nonetheless, the whole system benefits from competitive pressure and new entrants, provided they ensure they provide quality service to the end consumer. Hiring three experienced employees of the industry establishment is a solid place to start.