In Brisbane on Thursday, March 15, author, engineer and broadcaster Yassmin Abdel-Magied delivered the Mavis Robertson Address to the Conference of Major Superannuation Funds 2018. Her topic was "Beating bias".
Abdel-Magied is a Sudanese Australian residing in London. She is a mechanical engineer and social commentator. Her memoir, published in 2016 by Penguin Random House, Australia, is titled, Yassmin's Story: Who Do You Think I Am?.
Her 2014 TED Talk, "What does my headscarf mean to you?" has been viewed nearly 2 million times.
Ahead of her address at CMSF 2018, Abdel-Magied answered a few questions for Investment Magazine.
In your 2014 TED Talk, you make the point that acknowledging unconscious bias is "not an accusation". Do you find many people still resist discussions about beating unconscious bias and get defensive?
In 2014, unconscious bias was a relatively new concept in the corporate world. Today, I think many people are aware of its existence, but rather than be outwardly defensive, sometimes they think it is an excuse for biased behaviour – as in, 'Oh well, I am biased, there is nothing I can do about it.' The other thing I often hear is people saying that they aren't biased, and then immediately follow it up with a statement or question that demonstrates the exact bias they were trying to deny. Sometimes those who think they are the least biased are the ones with the most deeply entrenched ways of seeing the world.
How do you suggest people start the process of identifying their own unconscious biases?
It starts with being open to the idea that we are all biased, and that all of us need to go through processes of identifying and acknowledging the biases that we hold. It's about asking ourselves about every single assumption we make and then questioning why we have made that assumption – where has the information come from, and is there space for that assumption to change? If we have a gut feeling someone is going to be a good leader, for example, is it because they have actually demonstrated anything, or is it because they are tall, they seem sure of themselves, they remind us of ourselves, etc? We need to be comfortable with the idea of being uncomfortable – challenging our own biases is never a comfortable experience, but it is worthwhile.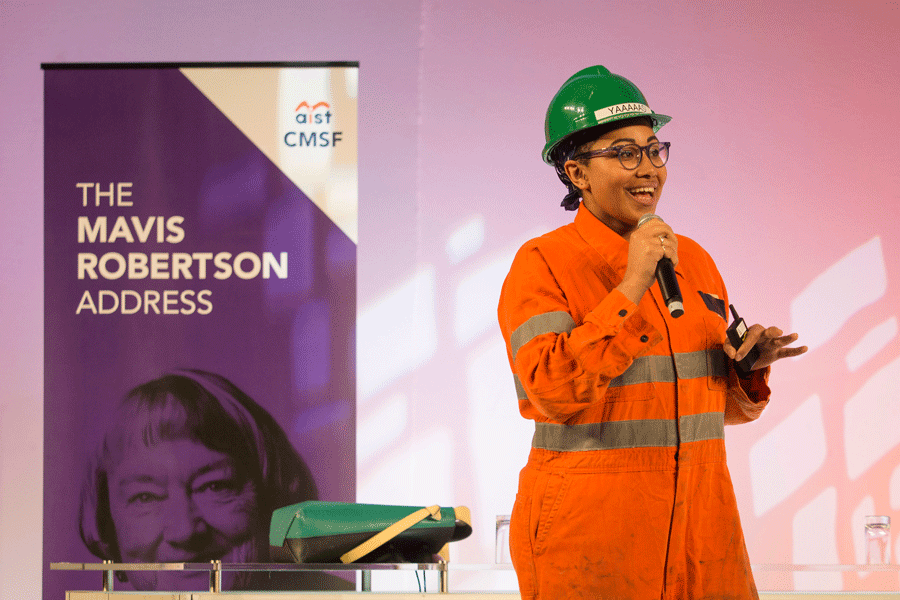 In that TED Talk, you challenged people to seek out and mentor someone different to them. Have you seen any good examples of organisations doing that systematically? How has it worked?
There are a couple of organisations I see do this well, and it tends to be places where the idea of inclusion is a value that is built into the very DNA of the organisation. Organisations that understand how power dynamics work, that demand that you are on board with the culture of the organisation, that see supporting and empowering those with structural disadvantage as a must have, not a nice to have. It works best when everyone in the organisation understands that this is a company-wide ethos, and when individuals are willing to do everything they can in their power to make a difference for others. That sometimes involves sacrifice and discomfort, but when people believe in a goal that is bigger than themselves, it works out well.
What is your advice for someone who knows there is a problem with unconscious bias within their organisation but feels they are not senior enough to lead change?
Leading conversations at a peer-to-peer level is incredibly important and powerful, so that should not be underestimated. Cultural changes need to be both top down and bottom up, so finding ways to stimulate the grassroots conversation can be a stepping stone to broader understanding within the organisation. Also, looping in a champion, or someone else at a higher level who believes in the need for change, is also a good option.
What would you say to any senior executives or directors who are confident they are not afflicted by unconscious bias?
The science says that we all are – even me! The more we think we are not affected by it, the bigger the cognitive blind spot is. The first step in addressing any problem is to admit there is a problem, so I always encourage people to be open to admitting there might be bias, even as a thought experiment. Acknowledging unconscious bias isn't saying someone is bad per se, but it is an opportunity for improvement – and what senior executive doesn't like finding ways to improve?
Do you have any views about the effects of unconscious bias within the superannuation industry specifically (or financial services sector more broadly)?
The super industry is a sector that affects every single individual in Australia, and people of all genders, races, religions, abilities, socio-economic status and sexualities engage with it. As such, it is even more important that the industry recognise the importance of having a diversity of views across decision-making roles in companies.
Imagine if the majority of people in the superannuation industry were elderly Nigerian women. Even if they have studied at all the right places, done all the surveys and consulted with all the different target groups in Australia, would everyone in Australia who was using their products feel like their views, experiences and perspectives were accurately represented? The resulting differences might only manifest in small ways, but those subtle differences – which come from cognitive biases – are important to how included and represented customers feel. Currently, this is the experience for many women, people of colour and other marginalised groups in Australia. They are not represented across the board, and although it might not explicitly seem like an issue, the small biases that creep in do make a difference. Given the super industry touches the lives of all these types of people, there is a greater imperative to ensure that all the different types of customers are represented.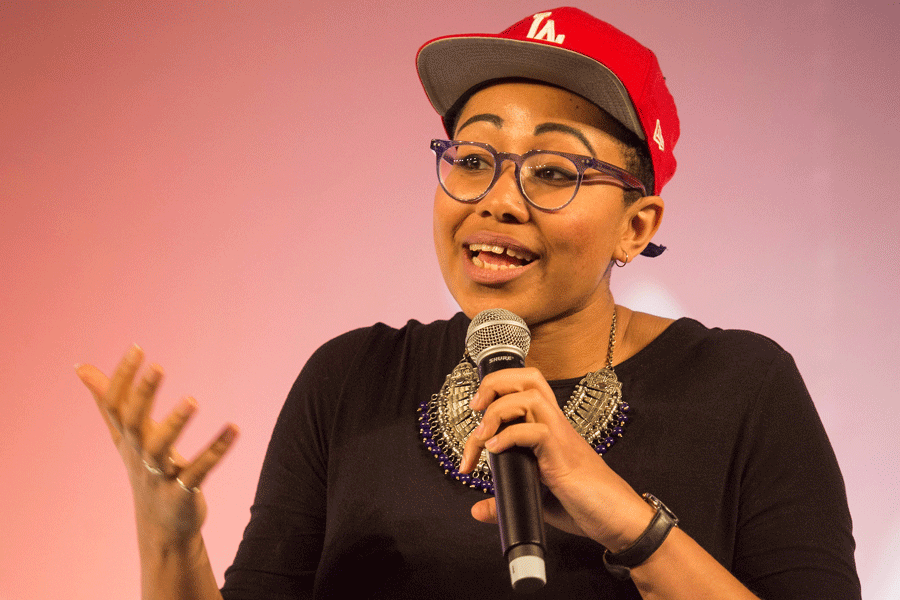 You are one of the co-founders of Mumtaza, a volunteer organisation with a mission to normalise the presence of women of colour in positions of power and influence. Has the initiative had much engagement from the financial services industry?
Not yet, but we are always open to more engagement. Whether it's bringing people from the sector to speak to our members about ways they can progress their careers, or having a panel of women of colour in the industry share their experiences of what it's like to be a minority in that space, we are always open to ideas!
Many financial services leaders have taken some form of the 'panel pledge' to try to increase female representation at conferences. Do you see evidence this is working?
There is certainly some improvement, but I think there is room for much more. It's only the beginning!
READ MORE: All the coverage from CMSF 2018